Groovy Poetry Night
Anarchy Online in-game events hosted by Whisper's Edge.
Poetry from second event
Read poetry from second event held in 2003.
Holographs from first event
The Cup, West Athens, 2002.November.10
Read the news article.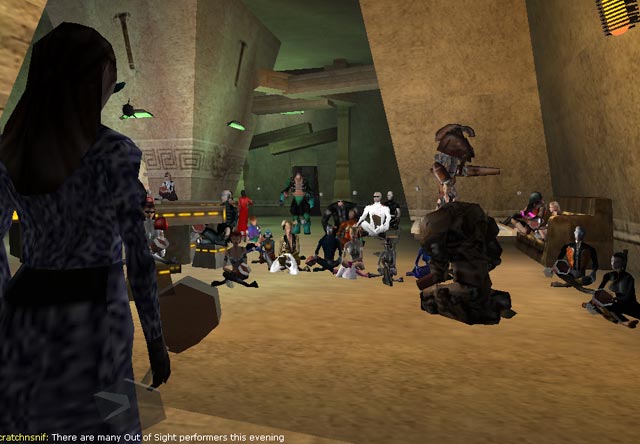 Scratchnsnif welcomes the audience.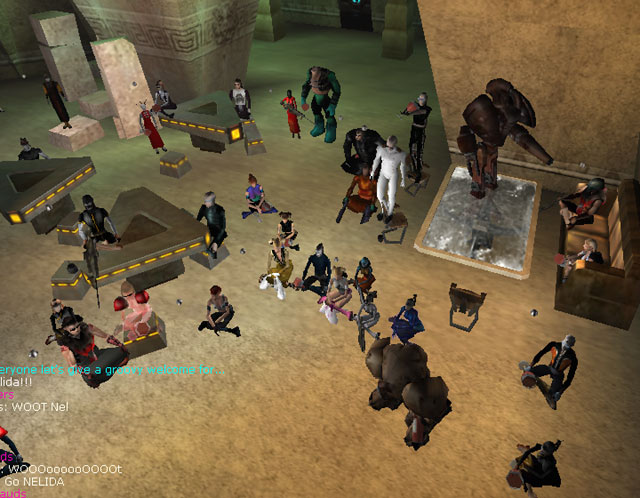 The audience waits in anticipation of the first groovy poet.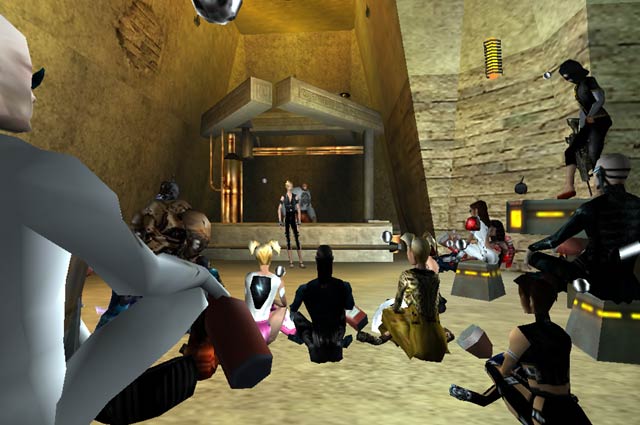 Nelida on stage presents her work.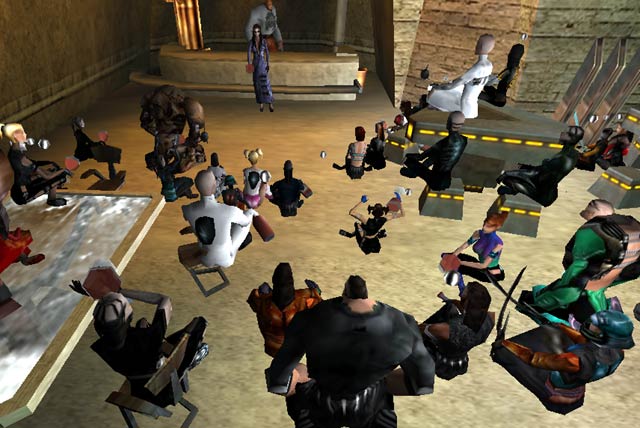 After much applause and cheering the night continues with many more talented speakers!